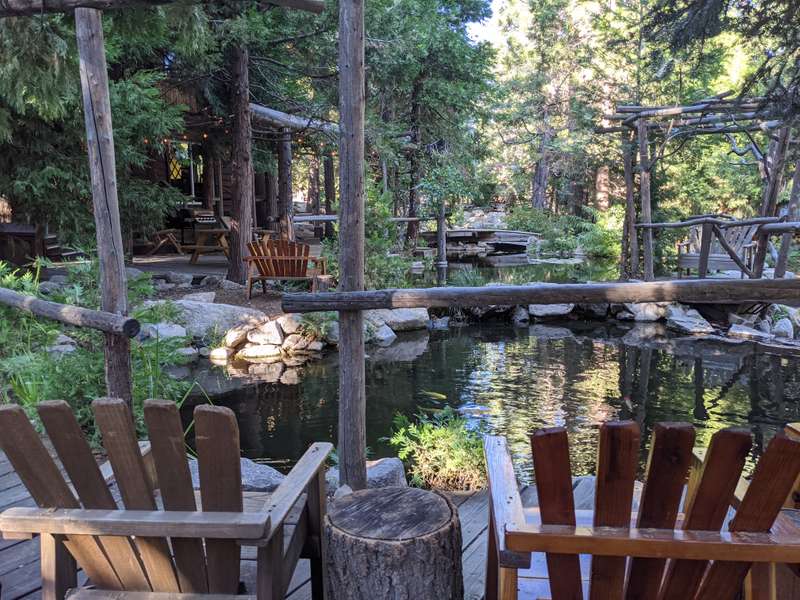 Things To Do at Pine Rose Cabins
Since we're all about family and friends spending time together, we made a list of fun things to do at Pine Rose Cabins. Therefore, celebrate with your loved ones and make some lasting memories.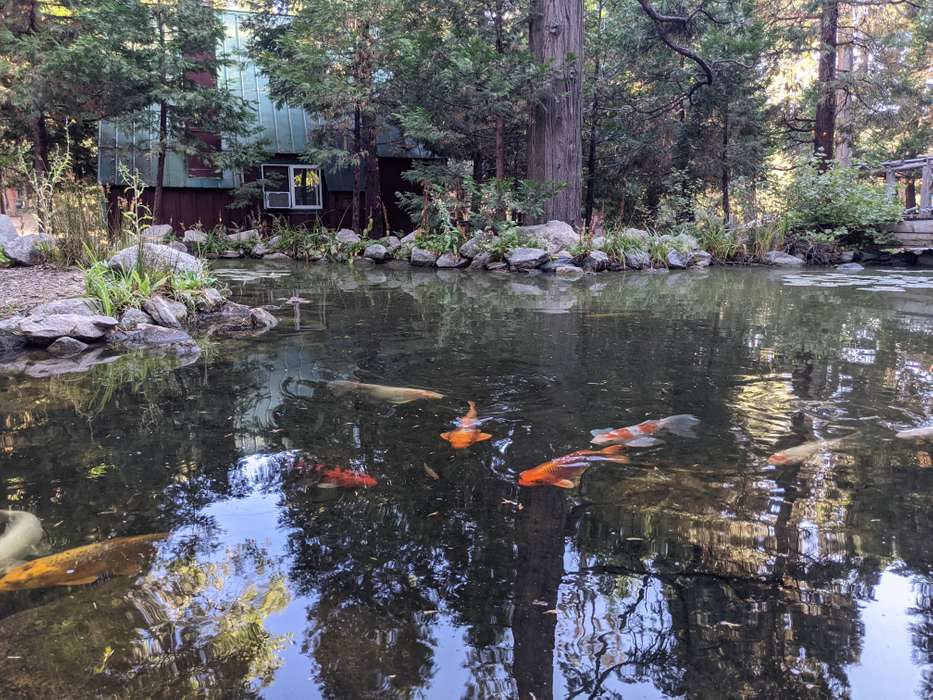 Feed our Koi Fish in one of our three big ponds. We sell koi food in our Lobby.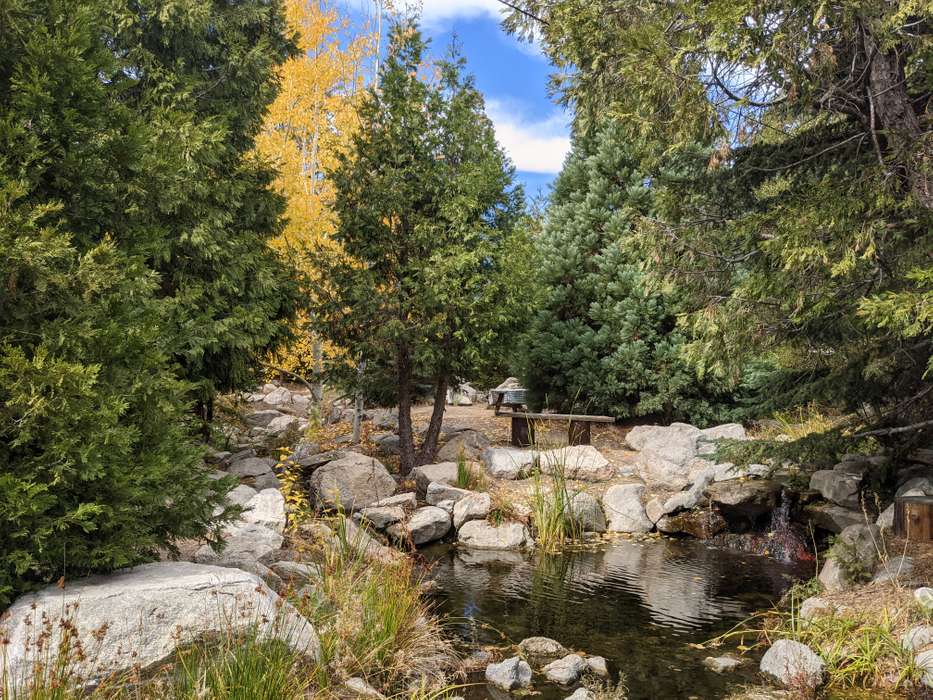 Go for a forest walk on our grounds we have tons of streams to hike near with over 6 acres of land!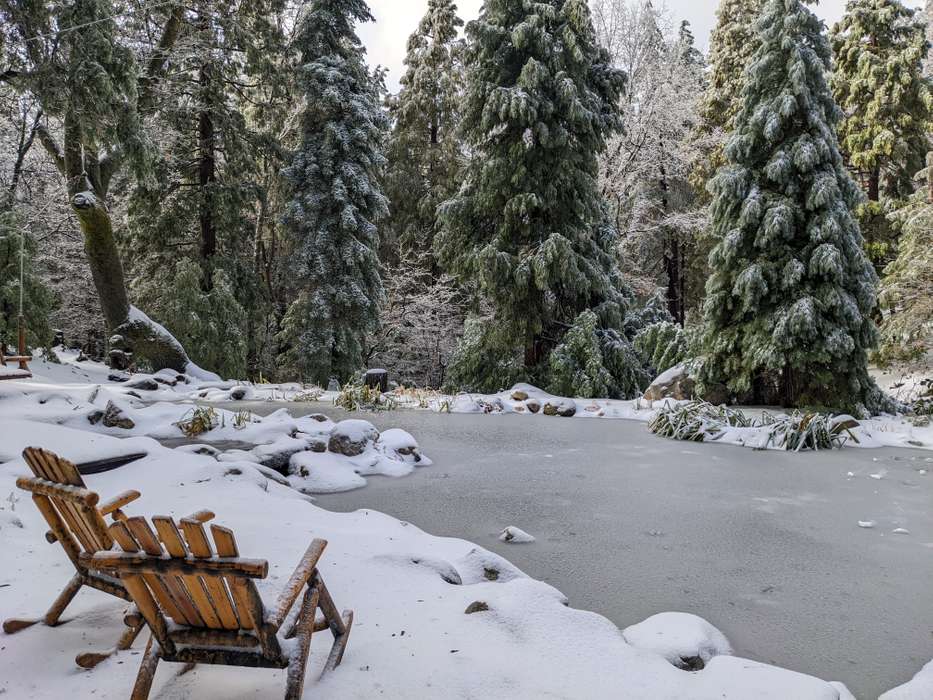 chairs in the snow covered mountains by Pine Rose frozen pond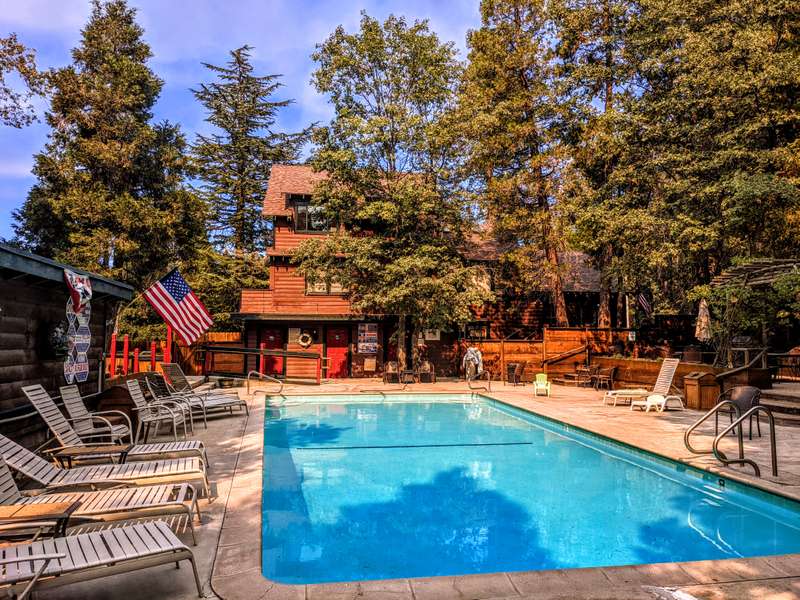 Take a swim in our full-size heated pool. Or, simply relax in one of our many lawn chairs and soak up some sun.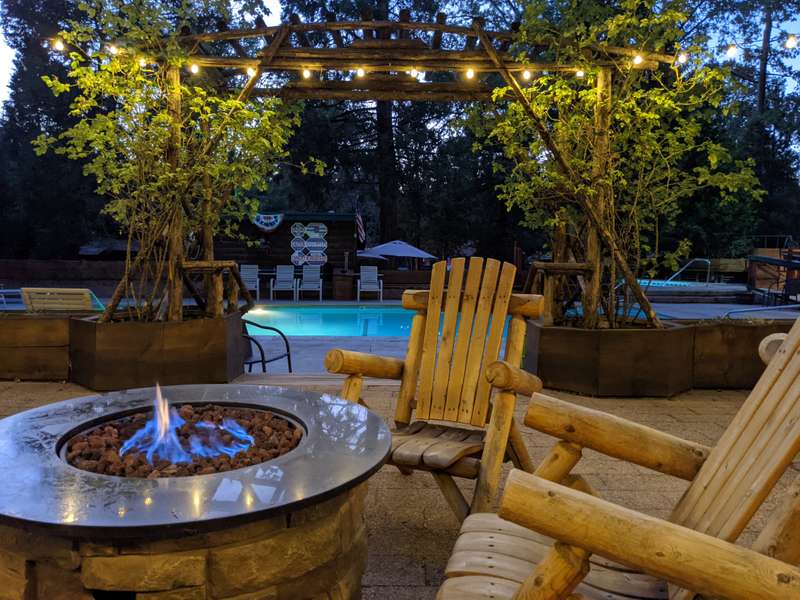 Use our fire pit by the pool and make yummy S'mores.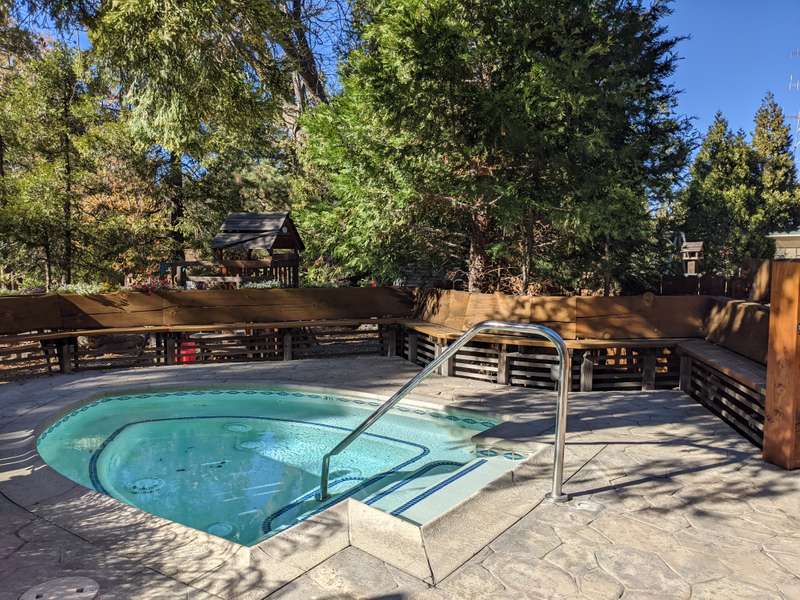 At the end of your day with a hot soak in the Jacuzzi then feel your cares melt away.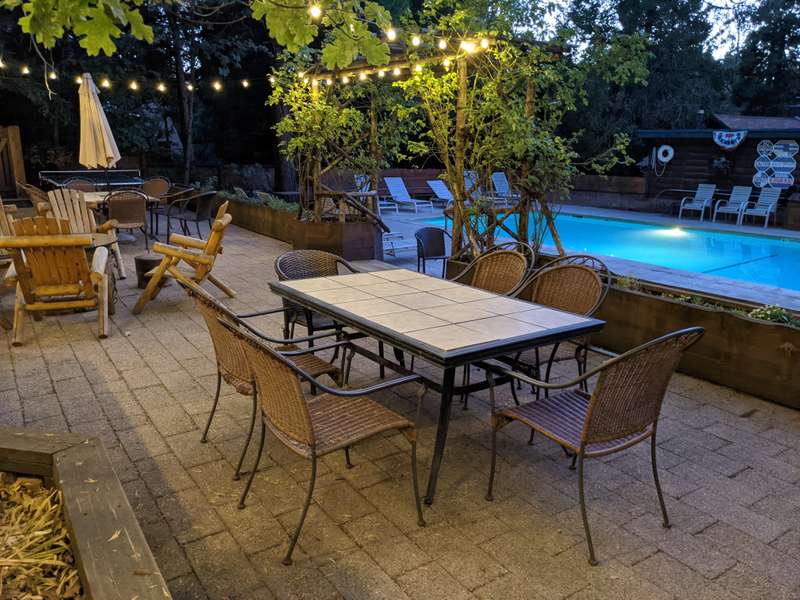 Have a Barbeque on your cabin deck, or over at our poolside terrace.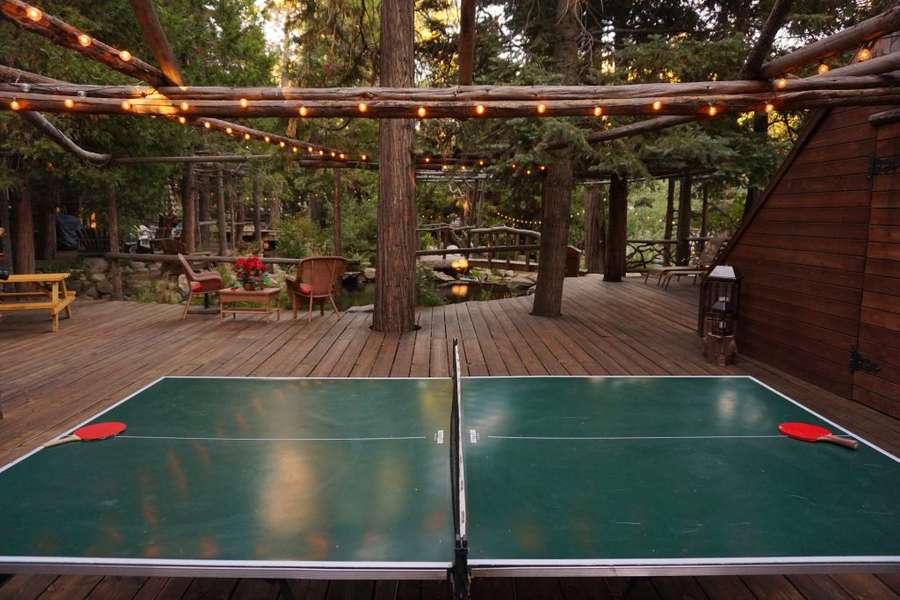 Play a game of Ping Pong by the Swimming Pool. Plus, you can jump in the pool whenever you want.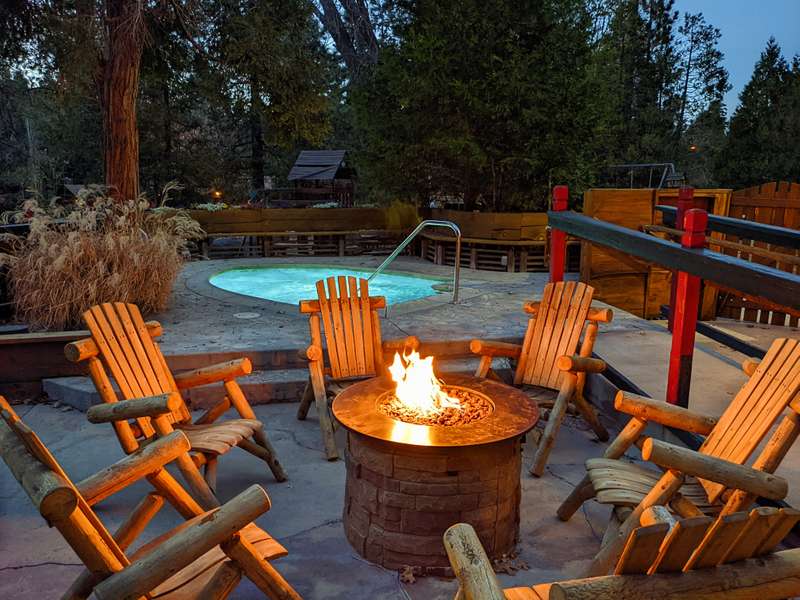 Unwind and relax around the property with our comfortable lounge chairs!
More Fun Things You Can To Do At Pine Rose Cabins
Take the kid's on Pine Roses's Nature Scavenger Hunt where they will learn about our forest. Plus the kids get to choose a prize from our Treasure Chest at the end.
Take some nature photos to capture your time at Pine Rose Cabins. Even try our Photo Scavenger Hunt.
Check-out a board game, or a deck of cards from our Lobby, and have a family game in your cabin or outside on a picnic table.
Play a friendly game of horseshoes.
Try your luck at a game of outdoor giant checkers.
Enjoy one of our swing sets placed around the Pine Rose property.
Make some popcorn and watch free movies in your cabin on Netflix or Hulu. But, be careful not to binge-watch.
Bake a cake or some cookies in your fully-equipped cabin kitchen.
Grab some binoculars and go bird-watching, or just sit on your deck and wait for them to fly by. We sell birdseed in our Lobby.
Catch up on writing in your journal. We have many lovely spots by the streams and ponds to sit and reflect.
Bring your drawing tablet or watercolors and get artistic. Because there is plenty of inspiration in nature.
Snap some photos of each other and then buy a cool frame at one of our local antique and specialty shops.
Pack a picnic and find a place in our woods to enjoy it. You can check out a picnic blanket so you can nap under the trees.