Here are a few of the local restaurants that we recommend to anyone coming to visit the San Bernardino mountain region.
We have many different options that will satisfy your needs for breakfast, lunch, & dinner.
Some local options will provide discounts if you show your room key while you stay here at Pine Rose Cabins! Check out our list of favorites below.
Show your key at select shops & restaurants to receive a discount
Fine Dining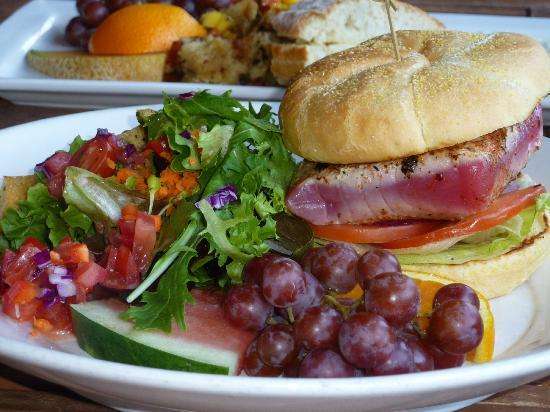 Antler's Inn in Twin Peaks, CA is an excellent dining option that is very close to Pine Rose Cabins, providing menu options for both brunch and dinner!
909.336.2600
Hours
Monday: opens at 4:30 pm
Tuesday - Thursday: 4:30 - 9 pm
Friday & Saturday: 4:30 - 9:30 pm
Sunday: 4:30 - 8:30pm
more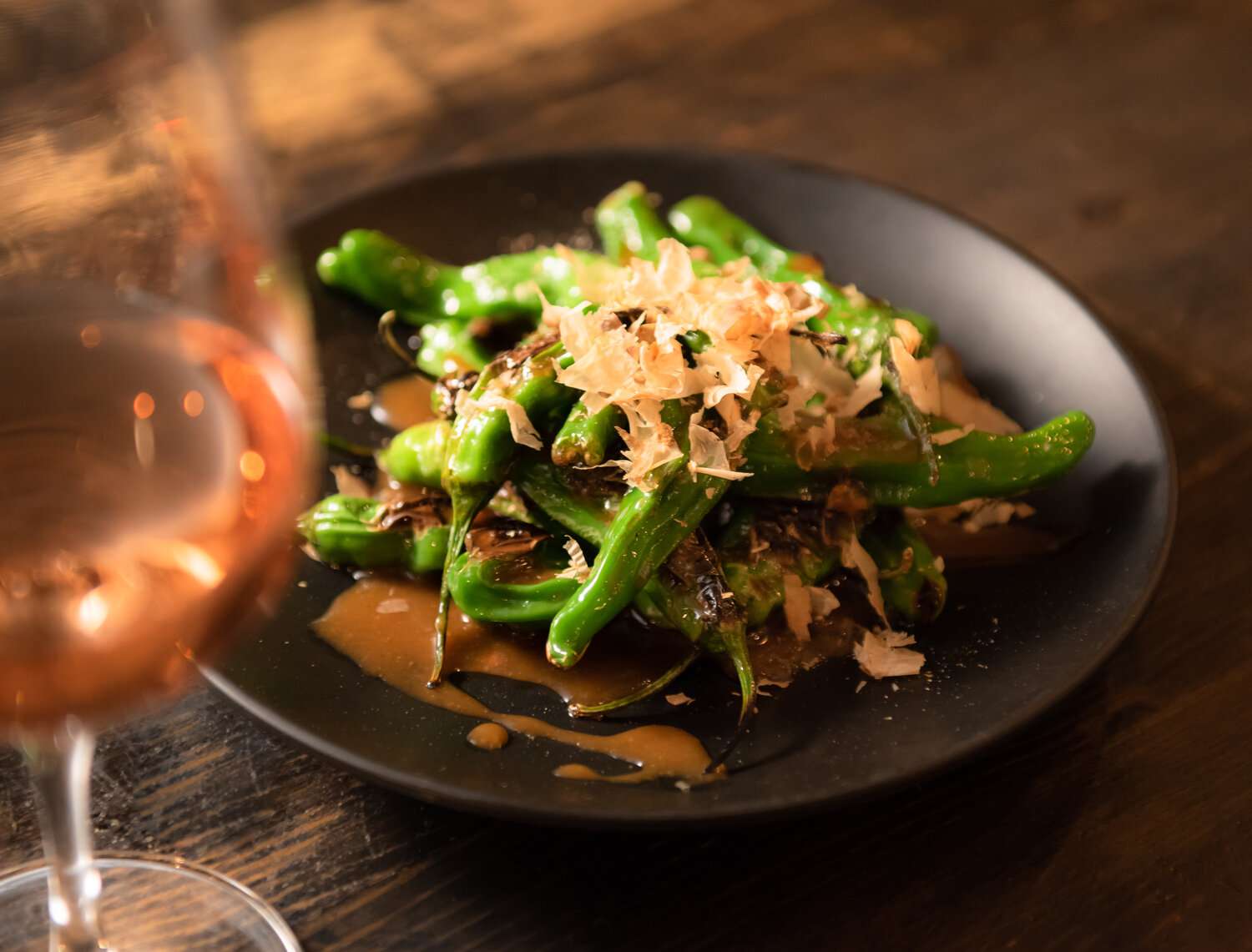 American, French, and Southern foods
Stone Creek features seasonal produce, locally sourced dairy and meats, and house-made desserts created by chef Sam Perry. Serving an eclectic mix of regional American comfort food and traditional French bistro cuisine!
909.337.3663
Hours
Wednesday, Thursday, & Sunday: 5 - 8 pm
Friday & Saturday: 5 - 9 pm
Closed Mondays & Tuesdays
more
Family Dining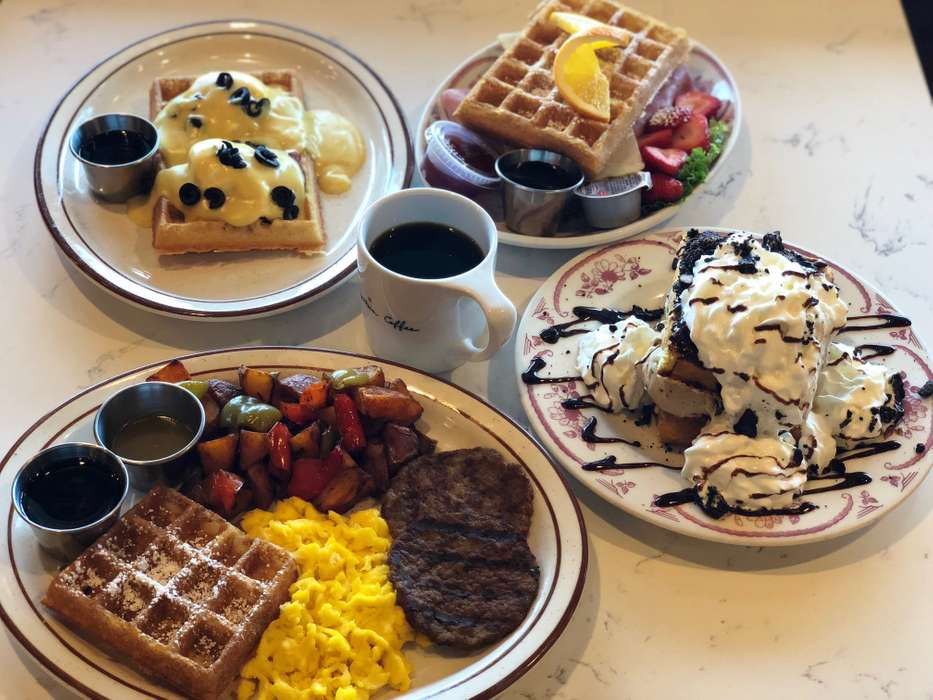 Breakfast & Lunch
Who doesn't like waffles? By far "The Belgian Waffle Works" most popular breakfast place in Lake Arrowhead, so go early on the weekends or plan on a wait. They have a great location dockside in Lake Arrowhead Village where you can enjoy a beautiful view. Their Belgian waffle mix is so popular they packaged it so you can take it home. Besides their menu offering 17 specialty waffles, they have a variety of other items including salads and sandwiches.
The patio is pet-friendly (closed in bad weather)
909-337-5222
Hours
Monday - Friday: 8 am - 3 pm
Saturday &...
more
Mexican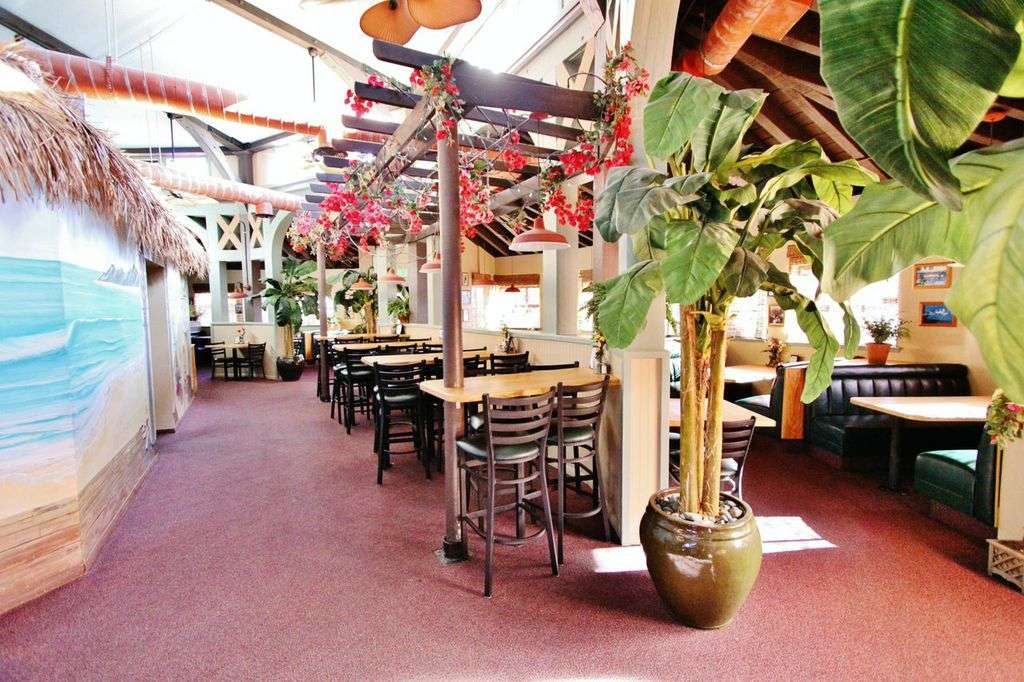 Papagayo's is a long-standing Lake Arrowhead favorite restaurant. Located in Lake Arrowhead Village by Center Stage making them the great go-to after a concert. They offer a variety of Mexican cuisine(see their Menu). Locals love their Cantina, especially their "Killer Margaritas". Besides having a full bar they also offer breakfast Saturday and Sunday. We are sure you'll enjoy their food and festive atmosphere.
909-337-9529
Hours
Sunday -...
more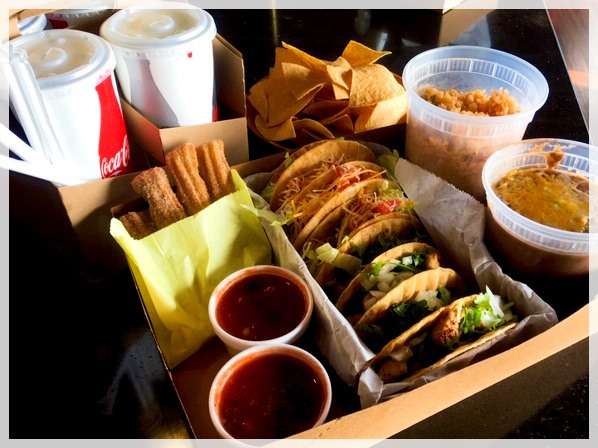 We are all excited to see the Cliffhanger Mexican Restaurant reopen as Hortencias. Enjoy the great view of San Bernadino furthermore, on a clear day you can see Catalina. This is their second location on our mountain the other one is in Skyforest, just before SkyPark at Santa's Village. They serve authentic Mexican food, tacos, burritos, enchiladas, seafood, salads, and a full bar.
909-338-4466
Hour
Saturday & Sunday: 8 am - 9 pm
Monday - Friday: 9 am - 9 pm
more
Pizza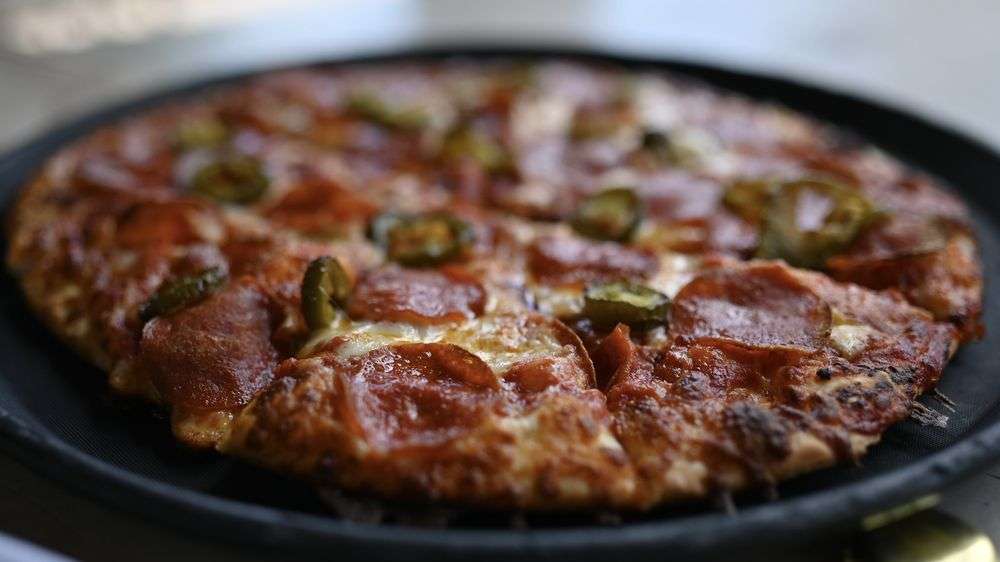 A great option for pizza after walking around Crestline or spending time at Lake Gregory. They have a wide selection of specialty pizzas; definitely try the BBQ Chicken pizza!
909-338-5040
Hours
Everyday: 11 am - 8 pm
more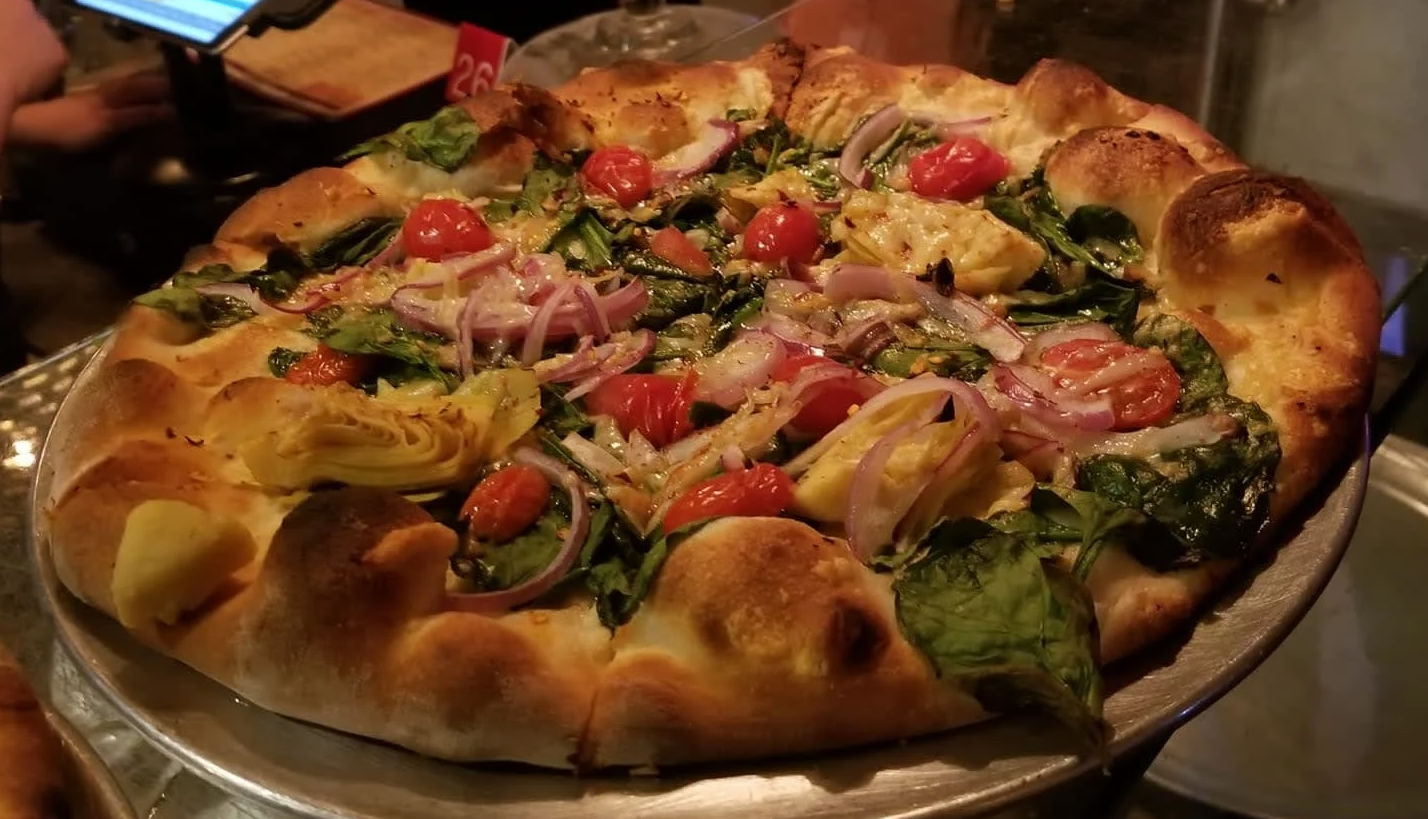 Lou Eddies Pizza and Brewery specialize in fire-roasted Artisan Pizza and craft beers. Not only is their food good but you'll love the funky mountain atmosphere. Every pizza is made fresh and because it is a super popular plan to wait on the weekends, it is worth the wait!! Purchase any of their specialty Pizzas and enjoy one of their famous Cannolis with homemade sweet Ricotta Cheese, as a gift to you! You can also call for pick up.
909-336-4931
...
more